Dare and Dazzle in a dress that feels so you
Wedding dresses and accessories for brilliant brides
Welcome to Dare and Dazzle, a modern boutique offering eco forward dresses and accessories for one-of-a-kind brides and bridal parties.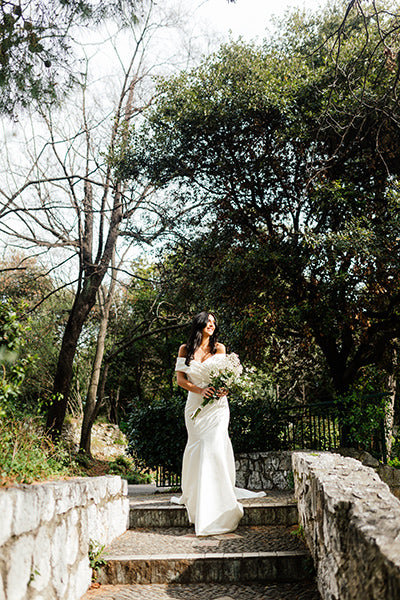 Browse our Best Sellers
Wear our beloved gowns
Browse by Silhouette
SHOW OFF YOUR SHAPE
Search by Style
STEP OUT IN A STYLE THAT'S YOURS
Fall in love four ways with Dare and Dazzle
Stop the show in our #1 stunnerss
The #1 choice for modern brides
My dream dress became reality today. The dress [Audrey] was everything I ever wanted. THIS is the Bridal Shop I hands down recommended to every Bride!
< Melinda Y. >
... As far as the quality of the dresses, they are amazing! I was worried that I couldn't see them before trying them on but when they arrived, the quality was way better than some bridal stores I had gone to. I definitely recommend this boutique to anyone who is interested in buying or renting a dress. The shipping process is so simple and communication with them is very reliable.
< Shadid D. >
So... she LOVES the dress. It is more perfect than we could have imagined. Thank you so much!
< Madi W. >
Delight in the details: even more to adore
ACCESSORIES
Add that extra "oomph" to let your personal style shine.
VIEW ACCESSORIES
Dare and Dazzle
Come say hello and visit us in Sonoma!
294 W Napa Street, Ste. 100 Sonoma, California
Wednesday-Friday, 12pm-6pm Saturday & Sunday, 12pm-5pm